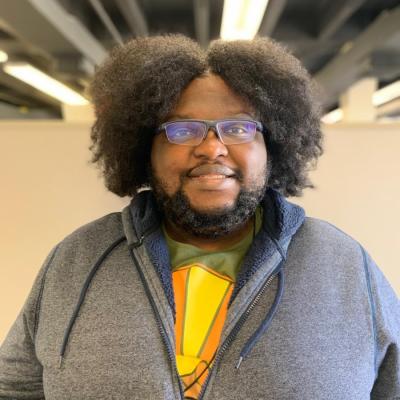 PhD Candidate
Graduate Research/Teaching Assistant
Andre Fedd is a 3rd year PhD candidate in the Department of Communication Studies. His research interests in sexual communication lies at the intersection of interpersonal and health communication. He uses both interpersonal and health communication scholarship to examine how interpersonal relationships influences health outcomes. Particularly, he focuses on how partners across relational contexts communicate about sexual topics in supportive interactions. He aims to develop theory-driven sexual communication research using quantitative research methods.
Education:
University of Alabama - Bachelor of Science in Health Studies, 2014
University of Alabama - Master of Arts in Health Studies, 2016
Of note:
Andre was awarded a Graduate School Research Assistantship, the 2020-2021 Franklin College RED Seed Grant, and the Department of Communication Studies Seed Grant.
Courses Regularly Taught: