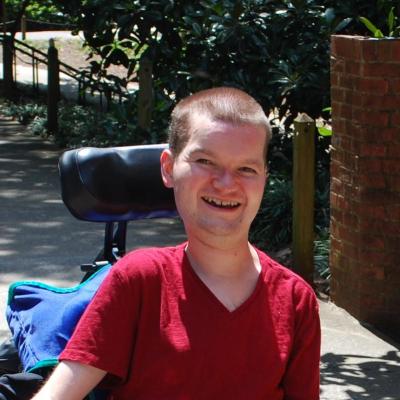 Graduate Teaching Assistant
Luke Christie is a PhD student in Rhetorical Studies. His research focuses on how discourse publics organize and engage in practices of social critique. His dissertation, specifically, explores a set of overlapping strategies developed by African Americans for the formation of new public subjectivities in the nineteenth century, asking after the potentialities and limits of public identity formation in the face of extreme social adversity. A concern for social improvement likewise guides Luke's work in the classroom, where he challenges his students to think and act as engaged citizens. In both his teaching and scholarship, Luke strives to address contemporary challenges by placing them into historical context, reflecting his commitment to the view that the way we understand and, crucially, communicate about the past has a profound influence on how we understand and act in the present. Luke completed his Bachelor of Arts degree at Furman University in Greenville, SC, and his Master of Arts here at the University of Georgia. He is an avid reader and book collector and, when not teaching and writing, can often be found browsing the shelves at his favorite used bookstores or spending time with his trusty service dog, Oscar.
Education:
M.A., Communication Studies, University of Georgia
B.A., Communication Studies, Furman University
Research

Research Interests:

Rhetorical Theory and Criticism, U.S. Public Address, African American Studies
Selected Publications

Selected Publications:

"In the Aftermath: The Rhetoric of Heritage and the Limits of the Mythical Past." In Rhetoric, Race, Religion, and the Charleston Shootings: Was Blind but Now I See, edited by Sean Patrick O'Rourke and Melody Lehn (Lanham: Lexington Books, 2019), http://bit.ly/32VzD3u.

"Whose Job Is It, Anyway?: The Place of Public Engagement in the Liberal Arts College." Journal of Higher Education Outreach and Engagement 21, no. 4 (2017): 23-50, http://bit.ly/2PvvvmW. With Paul A. Djupe, Sean Patrick O'Rourke, and Elizabeth S. Smith.
Of note:
Luke's paper on Frederick Douglass's theory of "picture-making" is the recipient of the 2019 Robert Gunderson Award for the Top Student Paper in the National Communication Association's Public Address Division.