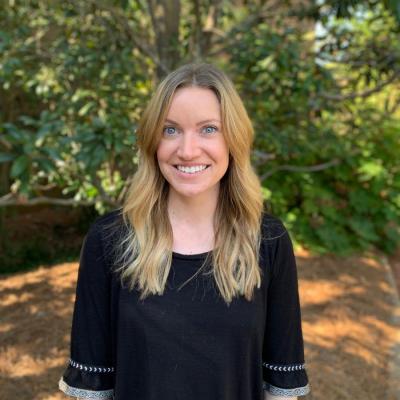 PhD Candidate
Grad Forum President
Contact Info
Savannah Downing is a PhD candidate whose work focuses on feminist rhetorical theories and methodologies. Specifically, she is interested in the relationship between rhetorics of health and medicine, public memory, and materiality and how feminist new materialism may be useful in exploring these themes. Some of her recent conference presentations highlight these interests:
Savannah recently presented three papers at the National Communication Association conference. Her paper, "Bulletproof Bodies, Agentic Matter" was accepted into the Feminist and Gender Studies Division and adopts a feminist new materialist framework to explore social movement and memory. "Sisters Network, Inc. as a Biosocial Community Without Genes" was accepted into the Association for the Rhetoric of Science, Technology, and Medicine Division. It explores how an African American breast cancer survivorship organization expands the capacity of biosocial communities to operate not via genetics, but collective care, as a binding agent. Finally, her paper "'Who Speaks for the Unborn?'": Mother as a Reproductive Justice Rhetoric of Care" was accepted into the Public Address Division, and it threads rhetorics of dissent, health and medicine, the law, and body rhetoric to offer a new rhetorical commonplace in abortion discourse that moves toward reproductive justice. 
Education:
Savannah holds BAs from the University of Georgia in English, where she concentrated in multicultural literature and earned an interdisciplinary writing certificate, and Women's Studies. 
She earned an MA in Communication Studies with a focus in rhetoric and civic engagement from Colorado State University. 
She joined the Department of Communication Studies at the University of Georgia in the fall of 2019 as a Rhetorical Studies PhD student. 
Of note:
Savannah is a recipient of the South Georgia Graduate Fellowship.
Courses Regularly Taught: