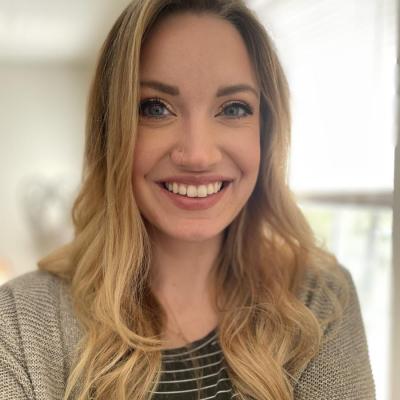 PhD Candidate
Grad Forum President (2021-2022)
Contact Info
Savannah Downing is a PhD candidate whose work focuses on feminist rhetorical theories and methodologies. Specifically, she is interested in the relationships between public memory and materiality and how feminist new materialism may be useful in exploring these themes. Some of her recent conference presentations highlight these interests:
Her paper, "Bulletproof Bodies, Agentic Matter" adopts a feminist new materialist framework to explore social movement and memory. She has also presented papers on the Radium Girls: "Remembering the Radium Girls: A Diffractive Reading of Memory Works," and "'A Wasted Wraith:' Radium's Rhetoricity through the Body as a Medium."
https://comm.uga.edu/news/stories/2022/downing-awarded-willson-center-grant
https://comm.uga.edu/news/stories/2022/outstanding-teaching-assistant-recognition-2022
Education:
Savannah holds BAs from the University of Georgia in English, where she concentrated in multicultural literature and earned an interdisciplinary writing certificate, and Women's Studies. 
She earned an MA in Communication Studies with a focus in rhetoric and civic engagement from Colorado State University. 
She joined the Department of Communication Studies at the University of Georgia in the fall of 2019 as a Rhetorical Studies PhD student. 
Of note:
Savannah is a recipient of the South Georgia Graduate Fellowship and is a 2022 Future Faculty Fellow.