Image: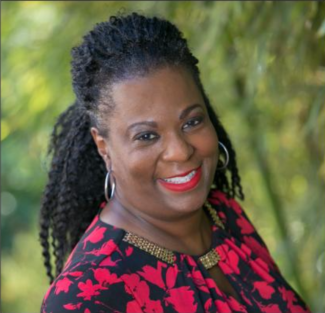 Dr. Tina Harris, a professor in the communication studies department in UGA's Franklin College of Arts and Sciences, is this year's recipient of the Engaged Scholar Award. This annual award recognizes a full-time, tenured faculty member for significant contributions in public service, outreach and community engagement. This honor recognizes Dr. Harris's significant engaged scholarship endeavors such as:
engaged research and scholarship that is conducted for the benefit of, and in partnership with, a her community;
curricular engagement of students in academic service-learning courses; 
mutually beneficial community-university partnerships that address critical community needs.
Dr. Harris teaches courses and conducts research primarily in the area of interracial communication. Through her courses, she challenges students to not only translate theory to practice, but also to become critical thinkers committed to positively impacting their many communities. As part of her award, Dr. Harris will receive a $5,000 faculty development grant from the Office of the Vice President to sustain current engaged scholar endeavors, or to develop new ones. 
Congratulations Dr. Harris!
To read more about the Engaged Scholar Award, click here. 
To read more about 2017 Public Service and Outreach Awards, click here.