Image: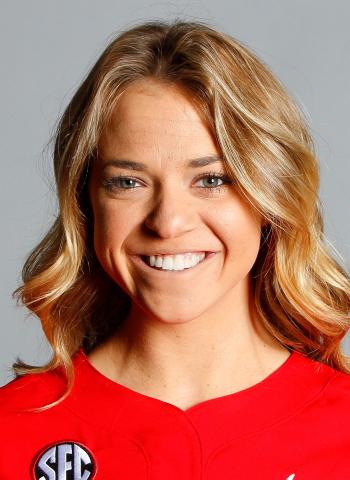 UGA Communication Studies major Kendall Burton was featured in the May 7 issue of ESPN The Magazine. Titled "The Toughest Out" and written by senior ESPN staff writer Wayne Drehs, the story tells of Kendall's rise to UGA softball fame, a rise all the more remarkable because of the odds Kendall first had to overcome. Born with a severe bilateral cleft lip and palate, Kendall has undergone 23 surgeries, suffered a stroke, and battles periodic post-stroke seizures. Through it all, however, she has maintained a fierce determination to play the game she loves so much—softball. Kendall's softball journey eventually led her to Georgia, where she and her teammates have made it their goal to make it to the Women's College World Series, which begins on May 31.
When asked why she decided to study Communication Studies, Kendall said, "I wanted to gain perspective and insight on how to communicate and perceive people on a different level. I wanted to educate myself on the ins and outs of communication studies." Kendall has a year left in her program of study, after which time she plans to write a book about her experiences.
Click here to read Kendall's full story in ESPN The Magazine.
Photo credit: Georgia Athletics