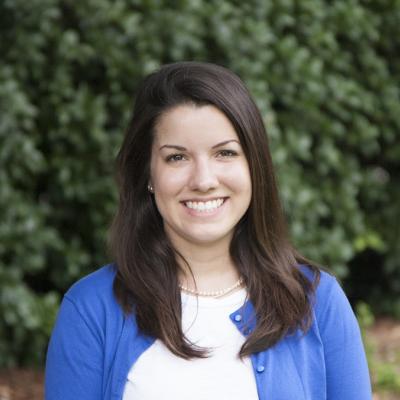 Hillary Palmer, Ph.D., is a Lecturer in Rhetorical Studies. She completed her Ph.D. here at the University of Georgia, her M.A. in Communication at the University of Colorado, Boulder and holds a B.A. in Communication from the University of Maryland, College Park.
Hillary's research interests lie at the intersection of rhetorical theory and criticism and women and gender studies. She is particularly interested in how these areas come together in relation to public memory and temporality. Most recently she has been preoccupied by questions about timeliness and the untimely: how might timeliness be understood not as a precondition for memorialization but, instead, as something instituted by the very practices that take it as foundation? What is the relationship between public memory and contested understandings of timeliness? What differentiates the timeliness of one commemorative gesture from another? Who determines public memory's timeliness and on what grounds? Hillary is currently pursuing these questions in her dissertation project which takes national post-war public memory practices and the sites around which they cohere, such as the Tomb of the Unknown Soldier and National September 11 Memorial Museum, as case studies.
Of note:
This summer, Hillary was the recipient of a research grant from UGA's Graduate School for her dissertation research at the Library of Congress in Washington, D.C. and National September 11 Memorial Museum in New York City.