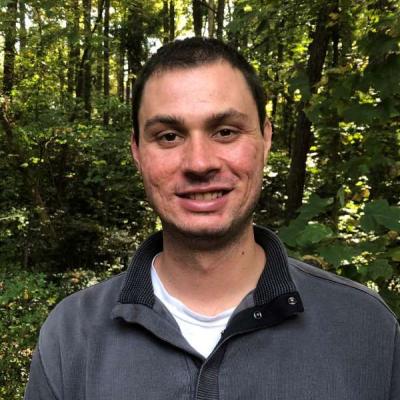 John Banister joined the Communication Studies faculty as limited term lecturer in 2022 after completing his PhD the previous year under the direction of Professor Thomas Lessl. Before coming to Georgia he studied speech communication and English at Iowa State University.
He enjoys regularly teaching public speaking. John also has taught courses in rhetorical criticism, communication law, and interpersonal communication.
John is a a scholar of argumentation and the First Amendment. He writes about the argumentation practices of the United States Supreme Court and the role of authority in technical spheres of discourse. He regularly presents at regional and national conventions and his research has appeared in Argumentation and Advocacy, Communication Quarterly, and the Western Journal of Communication. He also serves as a member of the editorial board for the Communication Law Review, an interdisciplinary journal that publishes research on contemporary freedom of expression issues through a legal lens.
Education:
B.A., Speech Communication, Iowa State University
M.A., English, Iowa State University
PhD, Communication Studies, University of Georgia
Selected Publications

Selected Publications:

Banister, J (2022). Judicious Invention: flexible application of judicial doctrine in the Roberts Court's voting rights jurisprudence. Communication Quarterly. Advanced Online Publication doi: 10.1080/01463373.2022.2100268

Banister, J. (2021). The Dissociations of John Roberts: National Federation of Independent Business v. Sebelius and the discontents of judicial supremacy. Argumentation and Advocacy 57(2), 123-139. doi: 10.1080/10511431.2021.1897275
Courses Regularly Taught: