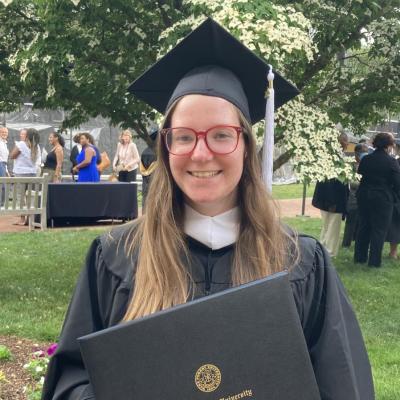 I am originally from Nashville, Tennessee. I did my undergraduate degrees at Tennessee Technological University in communication and political science. I attended Wake Forest as a Master's student in communication and graduated with my MA in May of 2022. 
I study rhetoric, critical theory, and the rhetoric of science. My research interests include how expertise and credibility are rhetorically constructed by scientific communities to better communicate with the public. My Master's thesis focused on how expertise is rhetorically constructed by researchers, physicians, and industry scientists who study psychedelic drugs, and how that rhetorical construction functions to exclude Indigenous stakeholders in policy-making spaces.
My hobbies include reading, collecting fountain pens, and tending to my houseplants.