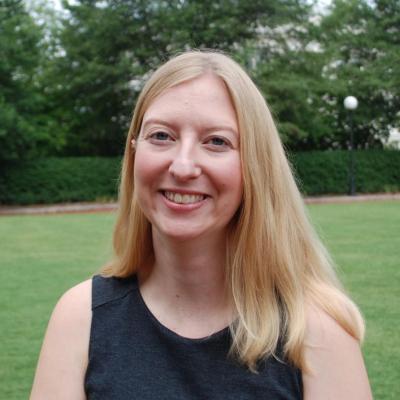 Assistant to the Department Head and Debate Program
Supports the Department Head with the administrative functions of the Communication Studies department. Also assists the Georgia Debate Union program. Management of multiple priorities and projects, including events logistical planning and execution, assistance with foundation accounts and donor support, and logistical coordination for faculty and staff searches.  Involves the monitoring and coordination of communication, building and supply management, as well as general departmental support. Debate program assistance involves organizing and executing logistical support for travel and support for tournaments and donor relations and scholarship support.
Education:
Graduated from the University of Georgia with a Bachelor of Arts in History.
Of note:
Have been in the Communication Studies Department since August of 2013.