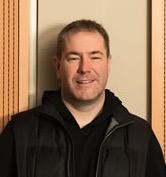 Speaker Name:
Dr. Stuart Murray
Department:
Department of English Language & Literature
University or Organization:
Carleton University (Ottawa, Canada)
Caldwell 502
Watching Watching: On Remediating the Death of Jamel Dunn
On July 9, 2017, Jamel Dunn, a 31-year-old disabled man, drowned in a Florida pond. Five teenaged boys watched and refused to help the man, while recording the event on a smartphone. The video was posted to YouTube where we bear witness to Dunn's death and to the boys' laughter, jeers, and curses. This paper situates the event of death within familiar cycles of moral condemnation, on the left hand, and the context of recursive circuits of mediatized and racialized violence, on the right. As we watch ourselves watching the boys watching, the paper hopes to complicate our understanding of moral subjectivity and culpability. Between the curse of death and its recursive afterlife, it advances, moreover, a tentative claim about complicity across our digital media ecologies.
Brief Bio
Stuart J. Murray is Professor and Canada Research Chair in Rhetoric & Ethics in the Department of English Language & Literature at Carleton University in Ottawa, Canada.