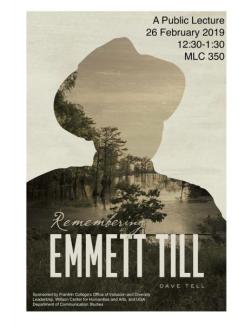 Department:
Communication Studies
University or Organization:
Office of Inclusion and Diversity Leadership; Wilson Center for Humanities and Arts
Miller Learning Center #350
About Dr. Tell:
Dr. Tell's work focuses on the intersections of rhetorical theory and cultural politics. His 2012 book Confessional Crises: Confession and Cultural Politics in Twentieth-Century America (Penn State Press) explains how the genre of confession has shaped (and been shaped by) some of the twentieth century's most intractable issues: sexuality, class, race, violence, religion, and democracy. Dr. Tell teaches undergraduate courses in the history and theory of rhetoric and in American public discourse. At the graduate level, Dr. Tell offers courses in contemporary theory, the latter thought of Michel Foucault (1969-1984), rhetoric and spatial theory, public sphere theory, and public address. His work has been published in a number of national journals, including the Quarterly Journal of Speech, Rhetoric Society Quarterly, Rhetoric and Public Affairs, Philosophy and Rhetoric, Communication Studies,and Rhetorica.