Image: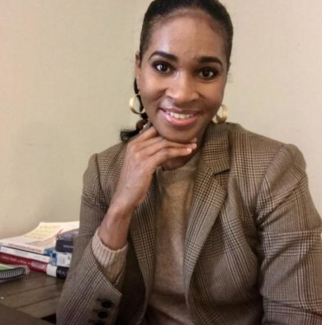 The University of Georgia Office of Research has announced the third round of Presidential Interdisciplinary Seed Grant awardees. These awardees include our own Dr. Soroya McFarlane as primary investigator of "The THRIVE Project: Development of a Mother-Centered 'Lay Doula' Communication Intervention to Improve Black Maternal Outcomes." Dr. McFarlane's collaborators on this project are Dr. Andrea Swartzendruber and Dr. Tamora Callands (UGA College of Public Health), as well as Dr. Diane Francis (University of Kentucky Department of Communication) and Dr. Kallia Wright (University of Miami School of Communication). 
The THRIVE Project seeks to identify ways to improve communication and provide critical support for Black women to navigate a complicated and slow-changing healthcare system.  This study is significant by directly addressing Black women's urgent need for culturally appropriate information and care. Integrating existing infrastructure within hospitals (birthing classes) and in communities (familial social support and Black doulas' knowledge) has practical implications to inform future practice and policy. 
Congratulations to Dr. McFarlane and colleagues for receiving this award, and we look forward to learning about the conclusions from this important research.