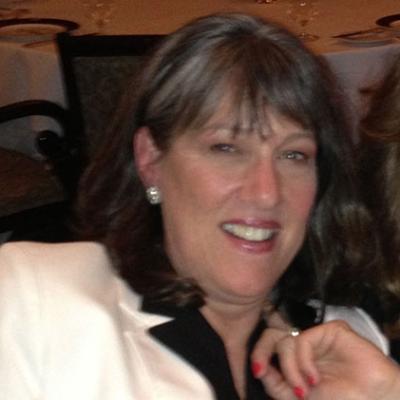 After spending a good number of years studying literature and literary theory, Professor Barbara Biesecker changed her course of study and went to the University of Pittsburgh to earn a doctoral degree in rhetorical studies.  She completed the Ph.D. in 1989, accepted a position at the University of Iowa in 1990, and taught undergraduate and graduate courses there until she joined the University of Georgia faculty in the fall of 2008.  She served as Department Head of Communication Studies 2009-2015.  Courses that Professor Biesecker has taught include but are not limited to:  Methodologies of Rhetorical Criticism:  Derridean Deconstruction and Foucaultian Analysis, Critical Theories of Discourse:  Jacques Derrida, Topics in Rhetorical Theory:  Rhetoric and the Return of the Political, Topics in Rhetorical Theory:  Rhetoric and Poststructuralism, and Seminar in Rhetorical Criticism.
Throughout her career, Professor Biesecker has explored the role of rhetoric in social change by working at the intersections of rhetorical theory and criticism and continental philosophy, psychoanalysis, feminist theory and criticism, and cultural studies.  She has long been preoccupied with the question of rhetorical agency. What exactly is it?  Where is it/might it be located?  What are its conditions of (im)possibility?  Provisional theoretical answers to these questions come in the form of a book wherein she reads in Kenneth Burke's theory of rhetoric a theory of social change, an essay on Derridean deconstruction as a theory of rhetorical invention, another essay that reads Foucault's work on style as a theory of resistance, another that reads Cixous's manifesto for a feminist theory of rhetorical agency, and most recently, one edited volume (with John Lucaites) on rhetoric, materiality and politics as well as a theorization of evental rhetoric that finds considerable resources in Lacan.  Recent work that tackles the complexities of rhetorical agency by engaging particular instances in which it appears to be at work are essays addressing the politics of WWII remembrance at the end of the 20th century and the politics of 9/11 and the War on Terror today.
Professor Biesecker is the recipient of the National Communication Association's 2007 Douglas Ehninger Distinguished Rhetorical Scholar Award, the 2011 John I. Sisco Excellence in Teaching Award, the 2013 Francine Merritt Award, the 2015 Rhetorical and Communication Theory Faculty Menbtorship Award, and the 2015 Graduate School award for excellence in graduate education and mentoring (Arts and Humanities).  She was inducted into the University of Georgia Teaching Academy in 2013, is a mentor in its Faculty Fellows program, and currently serves on its Executive Committee.  Professor Biesecker is the editor-in-chief of the Quarterly Journal of Speech, and she continues to serve on the editorial boards of Communication and Critical Cultural Studies Journal, Philosophy and Rhetoric, and Women's Studies in Communication. She also co-edits (with Wendy Hesford and Christa Teston) New Directions in Rhetoric and Materiality, a recently approved scholarly book series published by The Ohio State University Press.
Of note:
Barb is the recipient of the 2017 Julia T. Wood Teacher/Scholar Award and will be the keynote speaker at the Pennsylvania Communication Association Annual Conference Banquet. The award is presented to a nationally recognized senior scholar and outstanding teacher in the field of communication who holds degree from a Pennsylvania college or university.