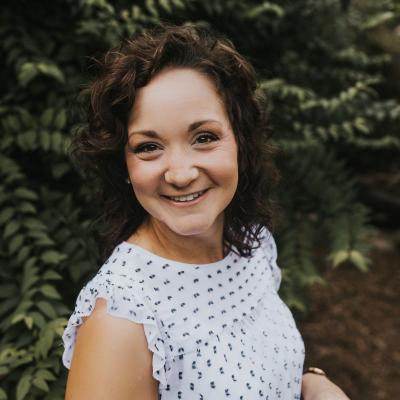 Christin E. Huggins (Ph.D., University of Georgia) received her MA from UGA and her BA in Communication Studies from Samford University. Her teaching focuses on engaging students using active learning strategies so that students are invested in their own learning. Dr. Huggins teaches undergraduate courses in interpersonal communication, nonverbal communication in close relationships, empirical research methods, and interpersonal communication theory. Dr. Huggins is passionate about improving students' lives by improving their communication skills in all relationships from home to the workplace. 
Dr. Huggins research has focused on how individuals strategically manage problematic discussions, such as conflicts and serial arguments, with close others. Her work on romantic, dating relationships has examined how one's communicative goals for a conflict interaction motivate nonverbal expression of emotions, both positive and negative. Dr. Huggins' work has also explored how multiple goals facilitate the enactment of destructive conflict behaviors, including demanding and withdrawing, from a conflict discussion as well as how these specific behaviors influence episodic conflict outcomes.
As project manager of a National Institute of Health grant with PI Dr. Jennifer Samp, Huggins' research has also explored the dynamics of family conflict, by examining how parents communicatively manage conflicts across the marital and parent-child subsystems of the family. Her work has demonstrated that the conflict strategies and emotions expressed toward one's romantic partner in a martial conflict can be transferred to conflict interactions with one's adolescent child. Dr. Huggins continued this research as part of an OIBR faculty seed grant in conjunction with Dr. Jennifer Samp to explore conflict dynamics between parents and middle adolescent children.