Welcome to our Graduate Program
Our department offers graduate programs in Interpersonal & Health and Rhetorical Studies. Our Double Dawg, MA, and PhD programs offer study of personal, public, and political communication. Graduates can pursue professional or academic careers.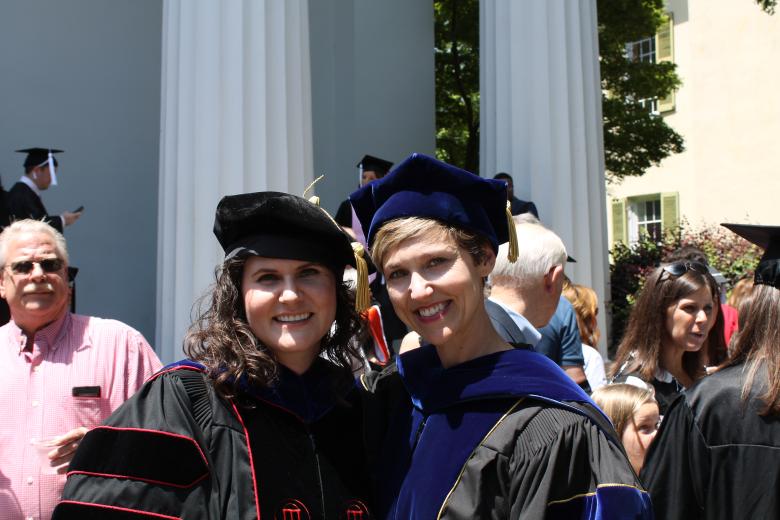 Research is a central focus in all coursework and training at the M.A. and Ph.D. level. In both areas of specialization, students work closely with faculty to become successful teachers, independent scholars, and innovative researchers with the ability both to produce new knowledge about communication and to effectively share.
Program Information and Resources
Graduate Degree Programs
Detailed information about our graduate degrees including the MA and PhD degrees.
Graduate education in the Department is particularly founded upon the ideal that each advanced learner's individual interests and talents can be recognized, nourished, and honed in a climate of rigorous study. 
How to apply
Find application procedures for both the MA and PhD programs
Graduate Courses & Course Schedules
See all course descriptions and up to date course schedules
Syllabi
Access syllabi for current and past Communication Studies courses.
Current Graduate Students
See a listing of our current graduate students
Graduate Assistantships
Current graduate students seeking an assistantship should review these opportunities
Forms
All the forms you will need in graduate school
Resources
Explore the Graduate Student Handbook and other resources
Jerold L. Hale Award
Learn more about our Student Service Award