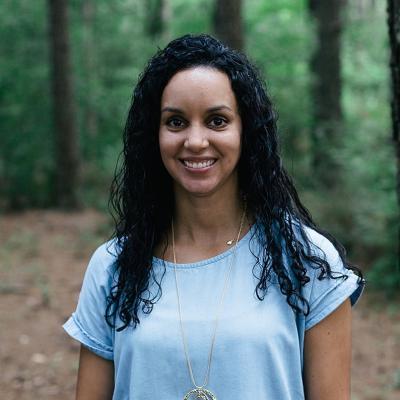 Analisa Arroyo earned a Ph.D. in Communication with a minor in Family Studies and Human Development from the University of Arizona in 2013. Her research interests are in health and interpersonal communication. Specifically, Analisa explores how individuals', friends', romantic partners', and family members' interpersonal communication processes (e.g., weight-related communication, social support, social skills, relational care/control) are associated with health/well-being outcomes (e.g., body image issues, psychosocial well-being, mental health) and relational quality (e.g., satisfaction, commitment). Her research can be found in some of the top peer-reviewed Communication journals, including Communication Monographs and Human Communication Research, and has yielded press coverage in media outlets such as Fox News, MSNBC, Good Morning America, and Fitness Magazine. Additionally, Dr. Arroyo teaches graduate- and undergraduate-level classes in relational communication, family communication, interpersonal communication, communication and body image, and research methods.
Specific Areas of Expertise:
·      Interpersonal Communication
·      Health Communication
·      Family Communication
·      Relational Communication
·      Social Skills/Competence
·      Mental Health
·      Body Image
Representative Publications
Arroyo, A., Segrin, C., Harwood, J., & Bonito, J. A. (2017). Co-rumination of fat talk and weight control practices: An application of confirmation theory. Health Communication, 32, 438-450. doi: 10.1080/10410236.2016.1140263
Arroyo, A.,  & Andersen, K. K. (2016). Appearance-related communication and body image outcomes: Fat talk and old talk among mothers and daughters. Journal of Family Communication, 16, 95-110. doi:10.1080/15267431.2016.1144604
Arroyo, A., Segrin, C., & Harwood, J. (2014). Appearance-related communication mediates the link between self-objectification and health and well-being outcomes. Human Communication Research, 40, 463-482. doi: 10.1111/hcre.12036
Arroyo, A., & Segrin, C. (2013). Family interactions and disordered eating attitudes: The mediating roles of social competence and psychological distress. Communication Monographs, 80, 399-424. doi: 10.1080/03637751.2013.828158
Arroyo, A., & Harwood, J. (2012). Exploring the causes and consequences of engaging in fat talk. Journal of Applied Communication Research, 40, 167-187. doi: 10.1080/00909882.2012.65450
Of note:
Analisa recently published an article in Body Image: An International Journal of Research exploring the intergenerational transmission of disordered eating attitudes in three generations of women.